Are you ready to claim cyber dominance with Proactive Defense? 
Let's talk. Our exclusive contracts between the private sector, the U.S. Government and international allies, empower you to have pre-emptive capabilities not available before 2018.
Are you protected under the Cybersecurity Act of 2015?
If you are not partnered with a company that can contractually put in writing terms that protect you such as liability protection for sharing cyber threat indicators; Exparte communications waiver; exemption from certain disclosure laws; and protection from legal action related to your cyber threat information - all backed by congressional law - then you need new partners.
How do you receive insight into your organization's cyber threats without liability?  
We have exclusive contracts that allow us to work in the private sector, in the interest of protecting critical infrastructure and in support of U.S. National Security.  Permissions are granted by a matrix of U.S. Government, F500, and international U.S. Ally agreements, that allow us to identify; track; search; monitor; and utilize anti-attack methods - all within U.S. and/or international law.
What is your cybersecurity risk from a boardroom vs. shareholder's perspective? 
We leverage the latest AI tools and legal frameworks to produce boardroom intelligence about material and active exploits, without liability.  This proactive visibility allows you to act preemptively, with cyber risk mitigation, governance, strategy and innovation. It also empowers the organization with options that neutralize threats and associated liability.
What Questions Are Boards Asking about The New Cyber Risk Landscape?
See Board member's FAQs with respect to Cyber Enterprise Risk Management.
How can you preempt espionage?  Have you heard about Operation Cloud Hopper? You can be sure it is impacting you.
Operation Cloud Hopper was discovered in 2016, it was the largest penetration of espionage by the Chinese APT 10 group in recent history.  It infiltrated virtually every managed service provider in the industry with the intent of compromising their clients.  It still persists today.   If you're looking for ways to preempt espionage without the overhead of hardware, software, new technology or the invasive friction of consultants crawling through your organization, contact us.  Our methods are external to your organization and they are highly effective.  Hence, we are recognized by the U.S. Secret Service as leaders in our field.
Are you experiencing a material cyber risk? These days IT is the last to know.
In todays environment, compliance is not enough to mitigate risk or fulfill fiduciary responsibility. Officers must be wary of ransomware, espionage, i.p. theft and other threats that go beyond theft of PII, PHI or other regulated information.  Stakeholders and government regulators are increasingly demanding it.  We have a simple 3-step playbook that helps you side step these risks and associated liability entitled, "What Every Executive Needs to Know Before, During, and After a Cyber Compromise."  It has an instant impact on reducing your cost; risk disposition; protecting your valuation; and reputational impact.  More importantly, we deliver that play-book within a 1 to 3-hour briefing.  You execute it, without the traditional, "long tail" of follow on consulting services.
Have secrets already been exfiltrated?
Perhaps that company you're acquiring is severely compromised with espionage malware, or has had it's unique intellectual property (i.p.) exfiltrated.   How will you know? We can tell you about it before you make that investment.  So, if you're procuring new technology, signing with a new vendor, joining a new venture or acquiring a company (M&A),  why not protect yourself by calling us for a simple report disclosing whats already known by bad actors, but not known by your organization? Moreover, we can provide options to neutralize that liability.
What Questions Are Boards Asking about The New Cyber Risk Landscape? 
See Board member's FAQs with respect to Cyber Enterprise Risk Management.
How is Axon unique? What are the 18 material differentiators that no other vendor can provide ?
Contact us to find out.   Traditional cybersecurity strategies including Defense In Depth have been failing for over a decade.  Today there are new laws, cyber risk management strategies, governance methods and preemptive tools that have proven to be highly effective.  See the column to your right to learn more about the advantages of Axon's Preemptive Surround Strategy© .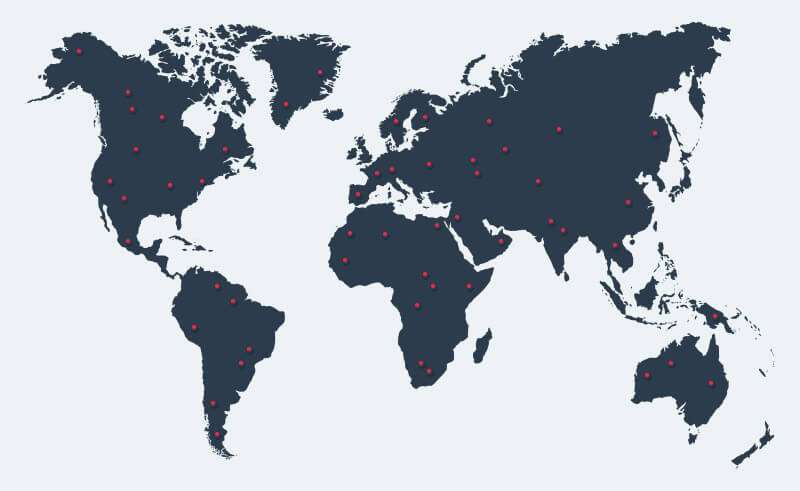 Which vendors in your supply chain are already infecting you? 
Ask us and within 72 hours we deliver a simple but powerful report answering your concerns about whom in your supply chain is infected with malware, espionage or other active exploits that are infecting your organization.  We deliver this discrete report without touching your network or that of your supplier or partner. We then offer a strategy for Axon to neutralize these threats within U.S. and/or international law.
What can Axon Global Services offer for your business?
Axon's Preemptive Surround Strategy© includes Axon's Liability Shield©; Proactive Defense©; Preemptive Risk Management©; Forward Defense©; Zero Footprint©; frictionless operations (e.g. zero overhead to the IT department, no contracts, no hardware or software on-site),  and 18 differentiators that no other provider can deliver, simultaneously.
The EU GDPR applies to you.
As of  May 2018, the EU GDPR applies to you. It requires all companies to comply, even those not doing business in the EU, or those NOT storing EU traditional personal information.  EU GDPR and current U.S. policy requires all U.S. companies to comply with EU GDPR privacy law or to be subject to substantial fines per incident.  Furthermore, the General Secretariat for the EU has gone on the record, to define all i.p. addresses and threat information that originate from the EU, as privacy information, see url link for more information.  Therefore, the way the law is defined today, if you have anti-virus software on any device in your environment, this law applies to you, not just to the anti-virus software company.  The enforcement organization has an effective process for discovering whether these i.p. addresses were blocked or  transmitted by any device or by your organization, without your consent.  They also have the ability to collect fines effectively.  Defending against international law will be especially problematic for mid-sized companies.  Whether you are a cyber threat information provider or recipient, if your organization does not have an effective risk mitigation strategy against compliance requirements, it will be operating illegally beginning May, 2018.  If you are looking for a strategy that relieves you of this obligation, we have a proven and recognized safe haven that is frictionless to your current environment.
Are you ready to
Augment
your cybersecurity strategy?